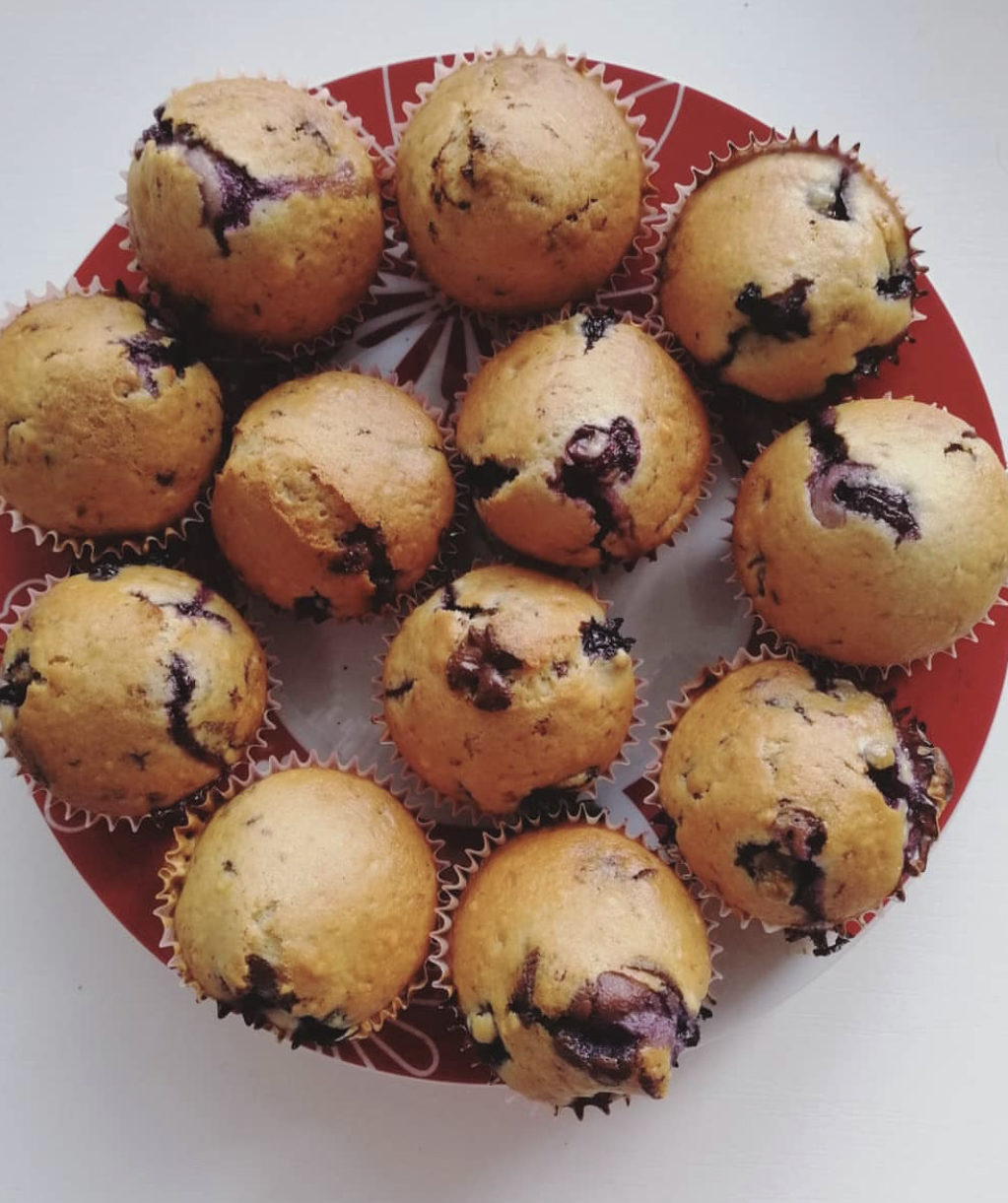 These recipe is quite tricky so let me help with some tips and storage, so you enjoy them to the fullest.
TIPS
Bake them on the center rack
Test for doneness – insert a wooden toothpick into center of one of the center muffins in the pan. The toothpick should come out clean or with a few moist crumbs clinging to it.
You can also make bread from this batter – Just lightly grease 9 x 5 loaf pan, pour batter into pan, place on center rack of the oven and bake for 50 minutes.
Sprinkle the top with a little pure cane sugar or raw sugar. The sugar will add a nice crunch to the tops!
STORAGE
Counter or fridge – Once completely cooled, store the muffins with a paper towel underneath and overtop in a container on the counter for up to 3 – 4 days. The paper towels will soak up moisture and keep them from getting too moist, losing their delicious crunchy top. They are also fine loosely covered for 1 – 2 days. Or store in the refrigerator for up to a week.
Freezer – Once completely cooled, wrap muffins individually and store in a freezer safe container or baggie or up to 2 months. When ready to eat let thaw to room temperature.
Recipe:
12 muffins
2 cups flour (all-purpose, spelt, white whole wheat, gluten free)
2 1/2 teaspoons baking powder
1/4 teaspoon mineral salt
3/4 cup sugar (I used brown sugar)
1 cup unsweetened almond milk or other plant milk
1/3 olive oil
1 teaspoon vanilla extract
1 1/2 – 2 cups blueberries (fresh or frozen)
Instructions:
Preheat oven to 350° F/177° C/ gas 4
Mix WET ingredients – In a small bowl add the milk, sugar, oil and vanilla. Stir to combine a few times to help soften the large grains of sugar.
Mix DRY ingredients – In a large bowl, mix together the flour, baking powder and salt.
COMBINE wet and dry – Pour the wet mixture into the dry mixture and mix until just combined. Don't overmix!
Add blueberries – Toss in the fresh or frozen blueberries amd gently fold them into batter.
( you can smash 1/2 cup of blueberries and add them into the batter before mixing in the whole blueberries)
Scoop – Fill each muffin lined hole with batter. You can use 1/4 measuring cup or ice cream scoop for uniformity.
Bake – Place in the oven and bake for 30 minutes Let cool for a few minutes and enjoy! <3