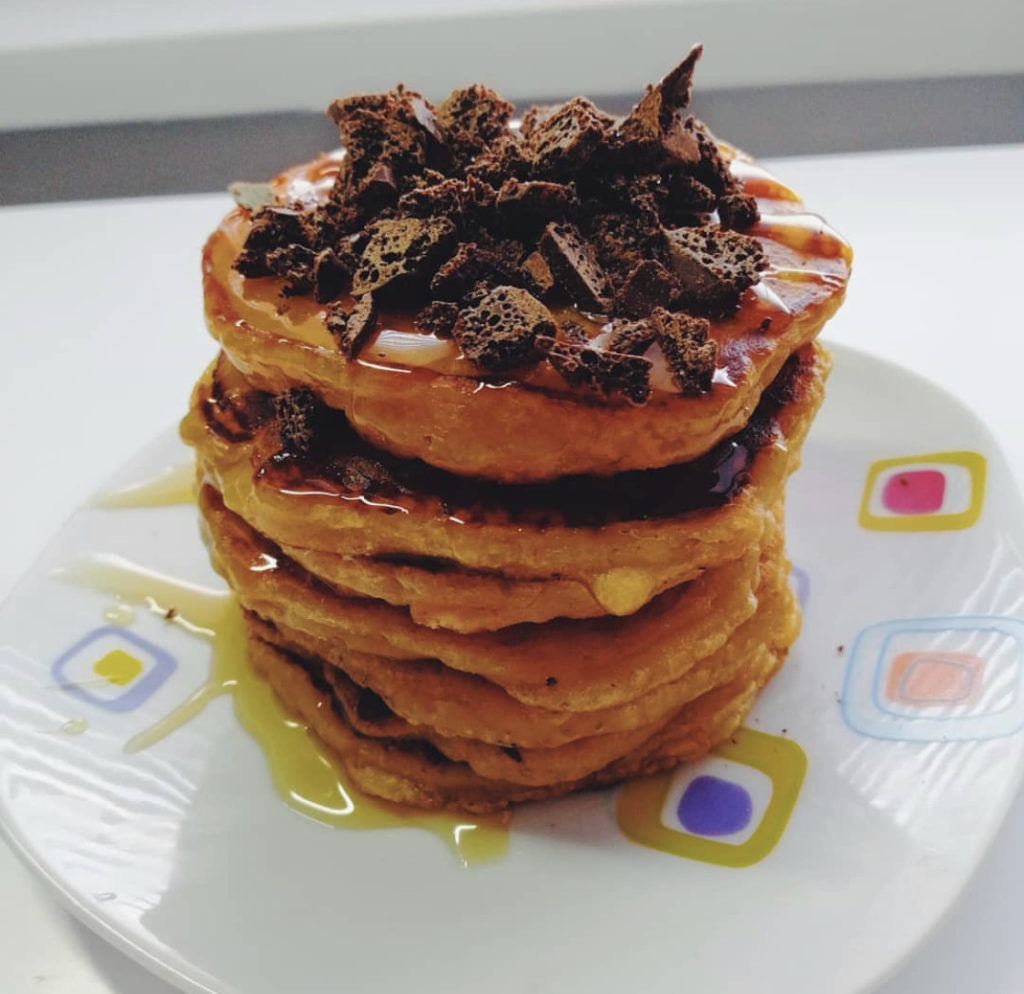 WHAT DO YOU NEED?
1 cup flour
1 cup milk of choice (can be also plantbased)
2 tbsp maple syrup – since sweet potatoes are not as sweet as ripe bananas, we need to add some sweetener. Feel free to add more or less
1 mashed sweet potato
1 1/2 tsp baking powder
chocolate or some other topping of your choice
WHAT TO DO:
It's really easy – just mix everything together and cook over medium heat. Cook until middle gets bubbly, flip and cook until golden. Top with your favourite toppings and enjoy!