Valentine's Day is all about the rich and decadent desserts, am I right?
Here are our Valentine's Day dessert recipes from romantic chocolatey and fudgy treats, to heart-shaped cookies perfect to indulgent date night dessert ideas. So if you are wondering what to make for yourself and your loved ones this Valentine's, then you have come to the right place.
NUTELLA CHEESECAKE
You can NEVER go wrong with Nutella. This dessert is really easy and delicious. Feel free t decorate it as you like it. We used some roasted hazelnuts to enhance the nutella nutty taste.
Ingredients:
225 g chocolate biscuits
3 – 4 tbsp nutella
70 g soft butter
50 g chopped hazelnuts
500 g cream cheese
45 g icing sugar
What to do?
break biscuits into the bowl, add the butter and tablespoon of Nutella, and mix with your hands. Add 3 tablespoons of the hazelnuts and continue until combined
place into form and put in the fridge to chill
beat the cream cheese and sugar until smooth and then add the remaining Nutella, and continue until combined
take the base out fridge and pour nutella mixture over it. Decorate with more nutella and remaining hazelnuts. Put in fridge dot couple hours or overnight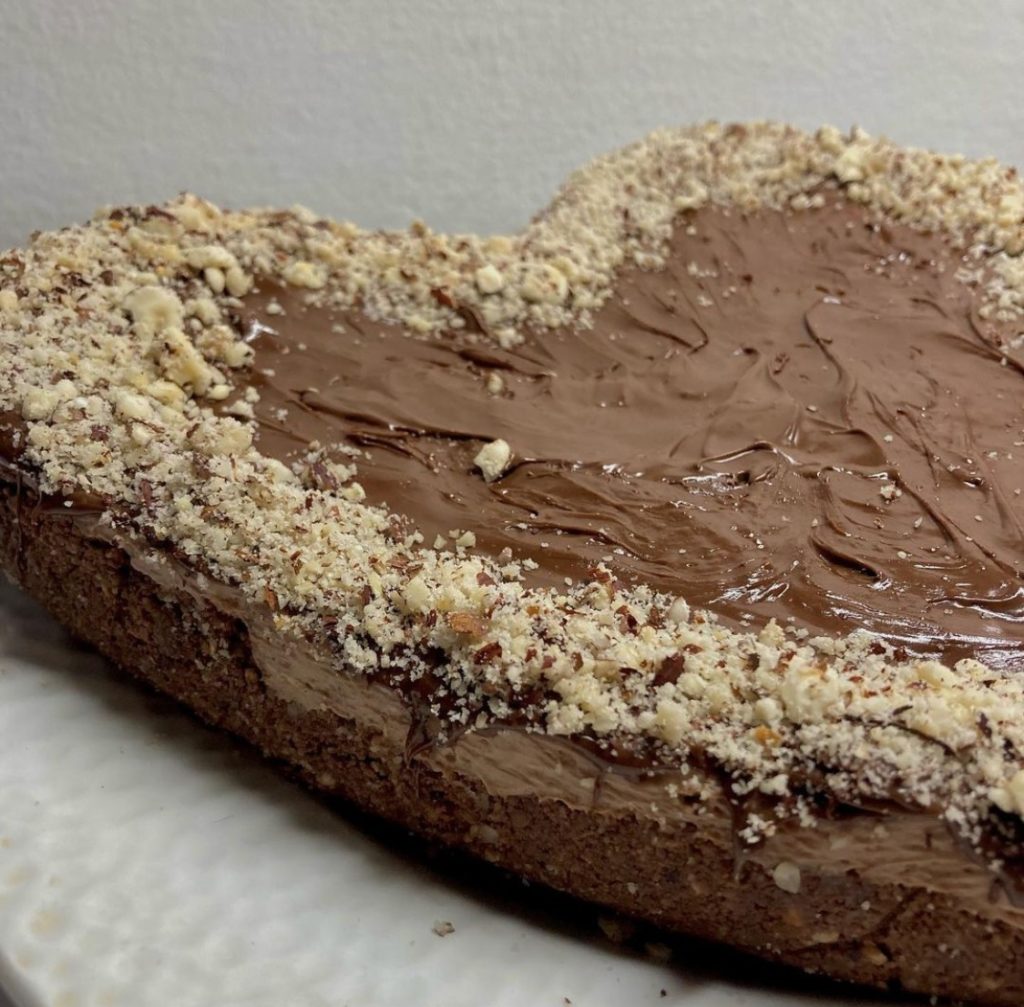 NUTELLA COOKIES
Continuing with our beloved Nutella. These cookies are the quickest cookie recipe you will ever need. You can modify it too. You can make them without cocoa, or add other things such as nuts, gummies, and chocolate.. everything is up to you and your imagination.
Recipe:
1 cup flour
3 tbsp cocoa powder
1/2 cup sugar (cane or brown)
75 g softened butter
1/2 tsp baking powder
Pinch of salt
20 g vanilla sugar
Nutella
1 egg/flax egg
Instructions:
Preheat oven to 400°F/200°C/gas 6
Mix butter (room temperature) with sugar for about a minute, then add egg and vanilla sugar.
In another bowl mix together flour, cacao, add salt and baking powder.
Mix dry and wet ingredients together, scoop it with an ice cream scoop and place it on the baking pan. form hearts, bake for 10 minutes, pour Nutella into heart holes and enjoy!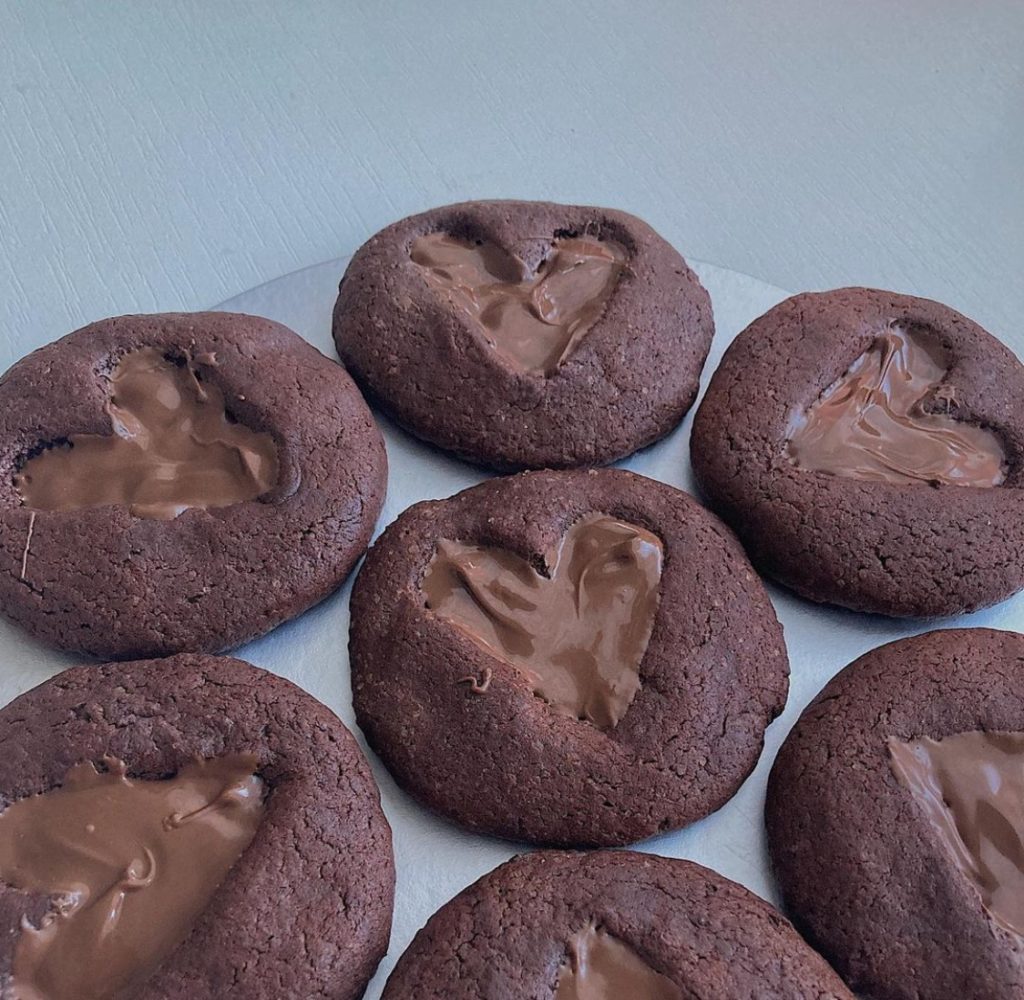 STRAWBERRY CAKE
Finishing with our most favourite dessert – strawberry cake. If you do not like strawberries, feel free to use any fruit you want, it will still be very tasty. Do not forget to dust it with powdered sugar! (like i did…)
2 eggs
2 cups all purpose flour
1 cup sugar
20 g vanilla sugar
1 cup milk
1/2 cup oil
20 g baking powder
strawberries
Just beat eggs with sugar and vanilla sugar for 1 – 2 minutes, then add other ingredients gradually and mix till combine. Pour into pan (greased!) and add strawberries. Bake at 180C for 25 minutes. Enjoy!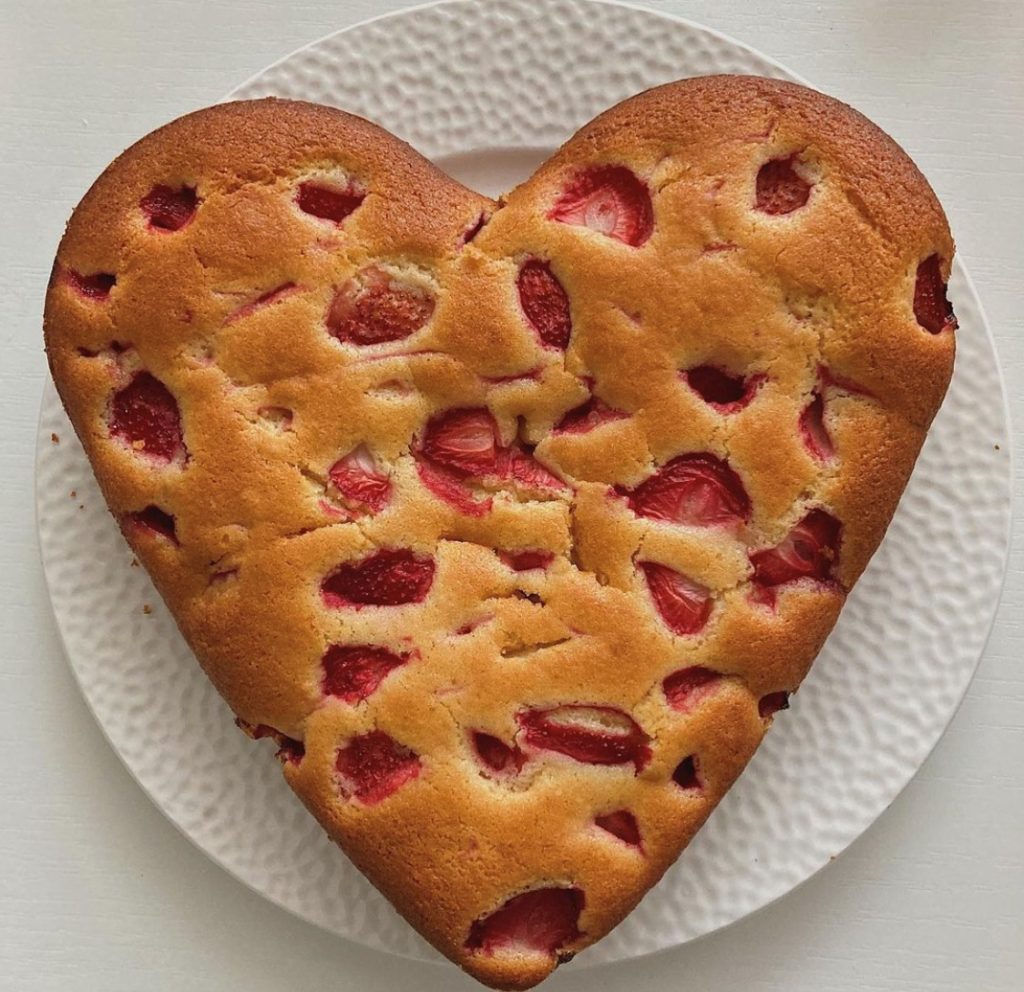 Happy and lovely valentine's day from Lexi, Alex and Katka <3