I present you the quickest recipe I have ever made – TOMATO SAUCE PASTA. Literally, all you have to do is throw everything (apart from pasta) into a food processor and then mix it with pasta.
Recipe
12 – 14 tomatoes
1 tbsp olive oil
pasta of your choice
1 tsp seasoning
1 – 2 cloves of garlic
Instructions
Cook your pasta and when it's done, throw everything into the food processor (not pasta!), pour onto a big pan over low heat and mix it with pasta. Serve with more seasonings or some cheese and enjoy! <3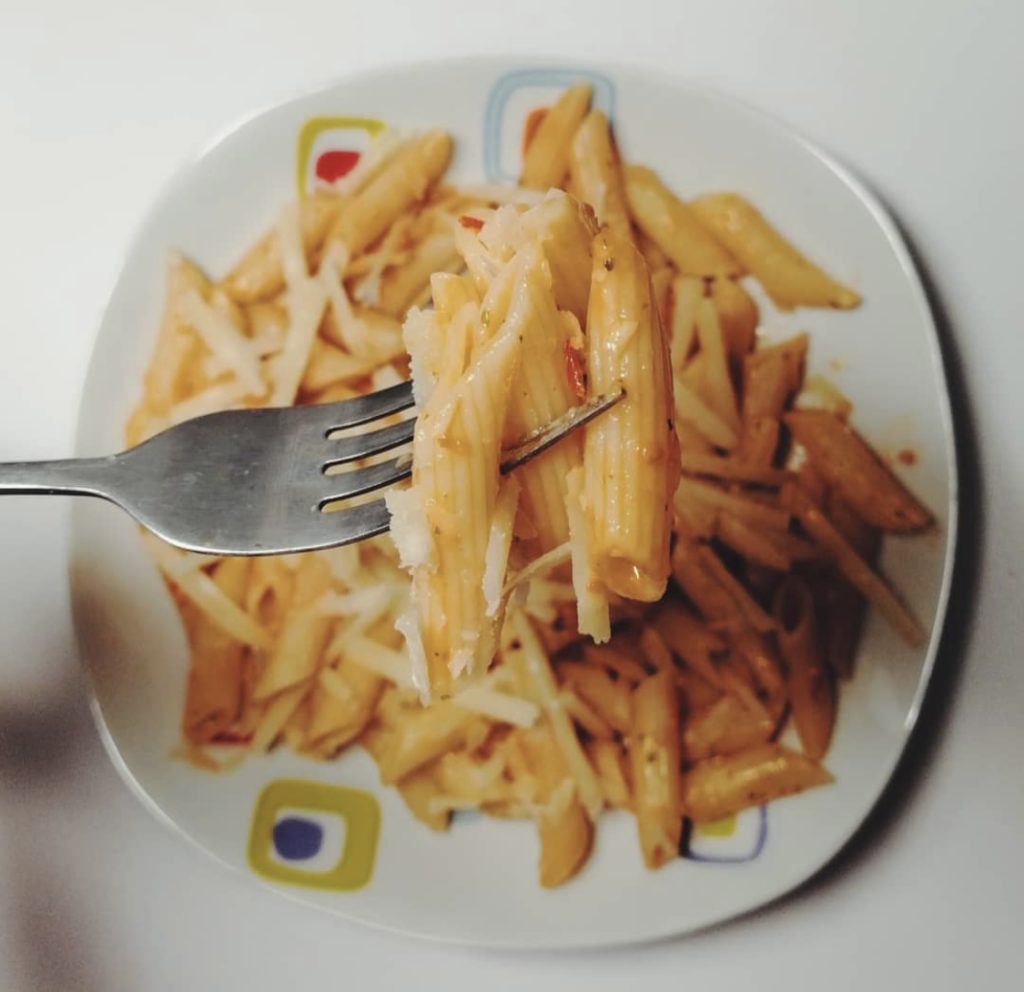 THE FAMOUS GIGI HADID PASTA
This recipe is everything you need for amazing lunch or dinner. It's easy, one pot, quick, tasty and you don't need many ingredients! I also saw a vegan version of this, where you switch heavy cream to unsweetened plant milk+coconut milk (full fat) and nutritional yeast, so feel free to try it, if you want!
Recipe (for family of 4)
1/4 cup olive oil
2 – 3 small clove garlic (diced)
1 small red onion (diced)
1/2 cup tomato sauce
1 cup heavy cream
1 tsp red pepper flakes (optional)
450 grams of pasta
2 tbsp butter
Salt and pepper to taste
1/2 cup parmesan cheese
1/4 cup vodka
Instructions
In a large pan heat olive oil, add diced onion and garlic. Cook till soft.
Add tomato sauce and cook until darker/a bit caramelized. Add heavy cream and red pepper flakes. Keep stirring until combined then season with salt and pepper. Add vodka and remove from heat.
Cook pasta and save 1/4 cup pasta water before draining if needed. Add pasta, pasta water and butter to sauce. Stir over medium heat, until the butter has melted. Add 1/2 cup parmesan cheese and stir.
Serve topped with more parmesan cheese and chopped basil. Enjoy! <3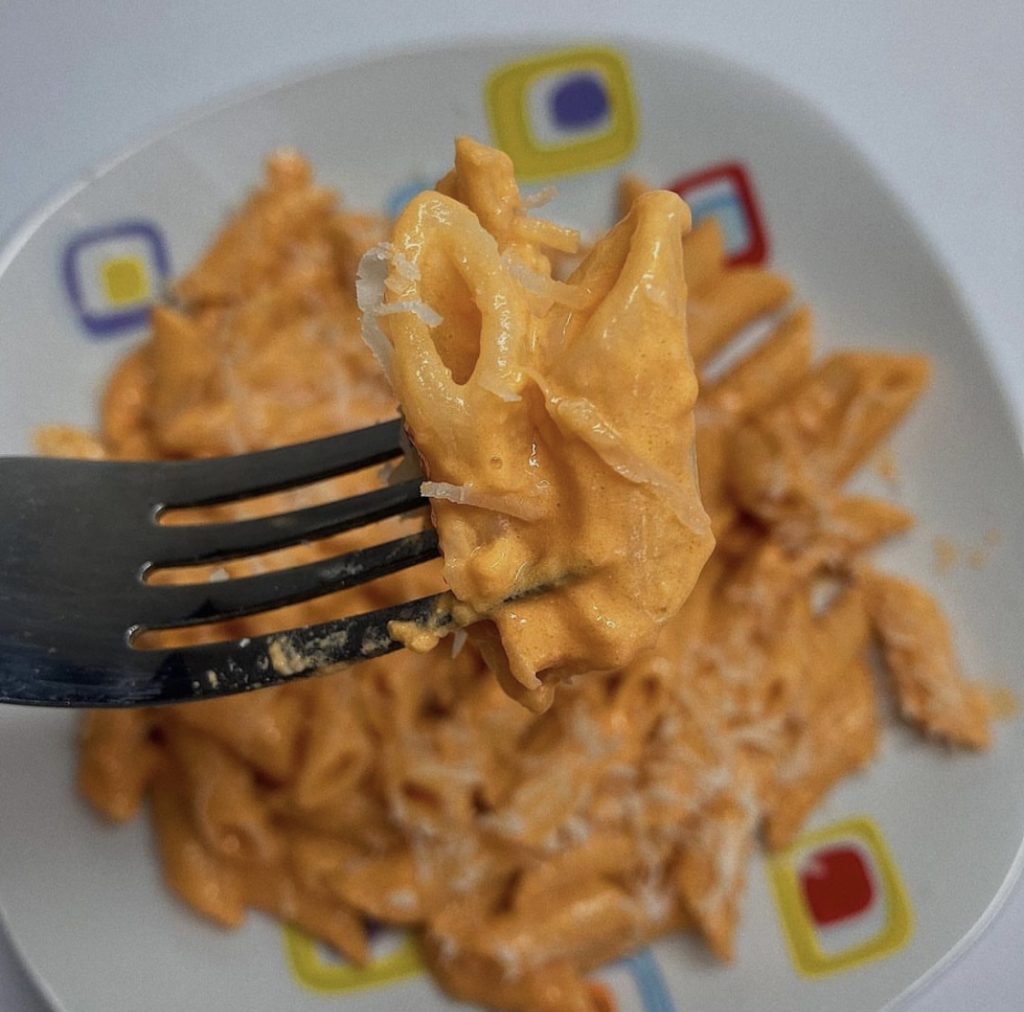 ALFREDO PASTA
If you love creamy pasta then this recipe for you. It is a lighter version of an original recipe, but the taste really does stay the same. I also added some broccoli for colour and vitamins 🙂
Recipe
2 tbsp butter or ghee
3 cloves of garlic, minced
3/4 cup siggi's plain 0% yogurt (or Greek yogurt)
1/2 cup grated parmesan cheese
1/4 cup unsweetened plant milk
1/4 tsp salt
12 oz pasta of choice
Shredded parmesan for topping
1–2 cups steamed broccoli (optional)
Instructions
Heat a skillet over medium heat. Once hot, add the butter then slightly reduce heat. Sauté garlic until fragrant, 30-60 seconds. Remove from heat and sed aside.
Cook pasta according to directions on box. Reserve 1/4 cup of pasta water just before straining.
In a blender, add the butter and garlic, yogurt, oat or almond milk, parmesan, salt, and pepper. Blend until smooth, adding the pasta water as needed to thin.
In the skillet where you cooked the garlic, stir together the pasta and the sauce. If needed, turn on low heat to gently heat the sauce for 1-2 minutes. Careful not to overheat, as this will cause separation in the yogurt.
Sprinkle with shredded parmesan and serve! Enjoy!